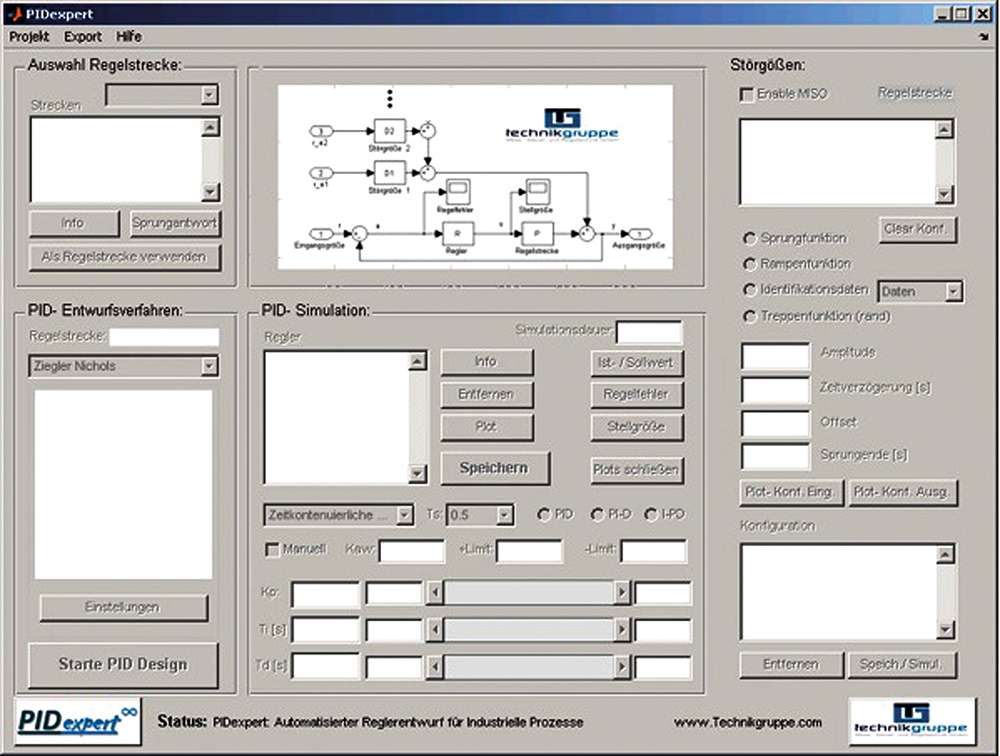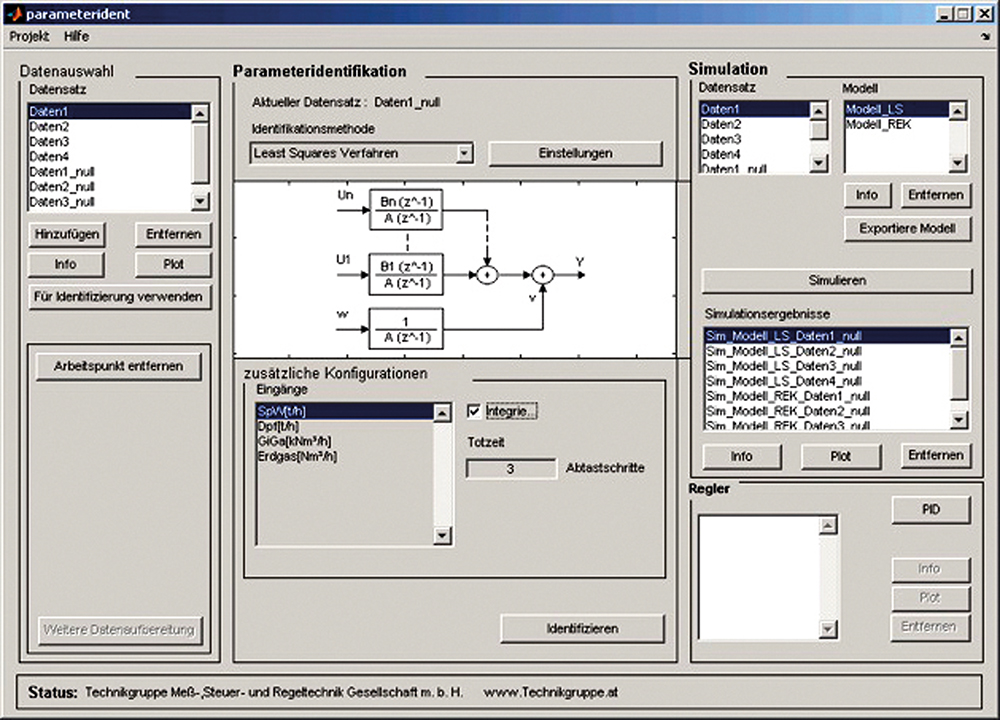 Analysing tools
PARAMETERIDENT & PID-EXPERT
These expert tools are tailored for analysing and modelling of control loops and optimising PID controller parameters.
Models of control loops can be derived by analysing real or simulated process data.
The models can be customised and tailored to special needs using a variety of numerical algorithms. They can be easily stored and used for development of the controllers afterwards.
The development of "the best controller" for "the best model" is supported by a various number of controller-structures and control strategies. Additional functions for disturbances may be applied to the controllers to be able to develop "the most stable and robust controllers".
The entire development process is documented and all results can be transferred or interchanged in various projects. The output can be used in standard PLC/DCS PID-controllers.